The Casey Sisters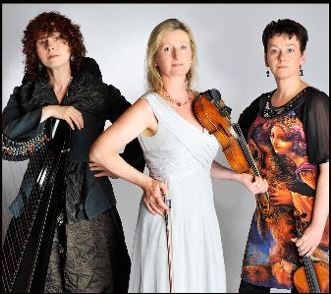 Date :
18, June 2022
Price :
€20
Nollaig is one of Ireland's most gifted musicians, with her own unique way of playing traditional Irish music on the fiddle and such a distinctive sound that it would be impossible to mistake it for that of anyone else. 
Máire Ní Chathasaigh is "the doyenne of Irish harp players" (The Scotsman) and one of Ireland's most important and influential traditional musicians, described by the late Derek Bell as "the most interesting and original player of the Irish harp today". 
Mairéad Ní Chathasaigh's sweet soaring voice and subtle, very traditional fiddle-playing ground the music deeply in its roots. Mairéad has a deep knowledge of the Irish singing tradition and a special interest in the Sliabh Luachra fiddle repertoire and style. 
Visit www.thecaseysisters.com