Mick Foster, Nora Fraser & Noel Battle 19/07/23 @8pm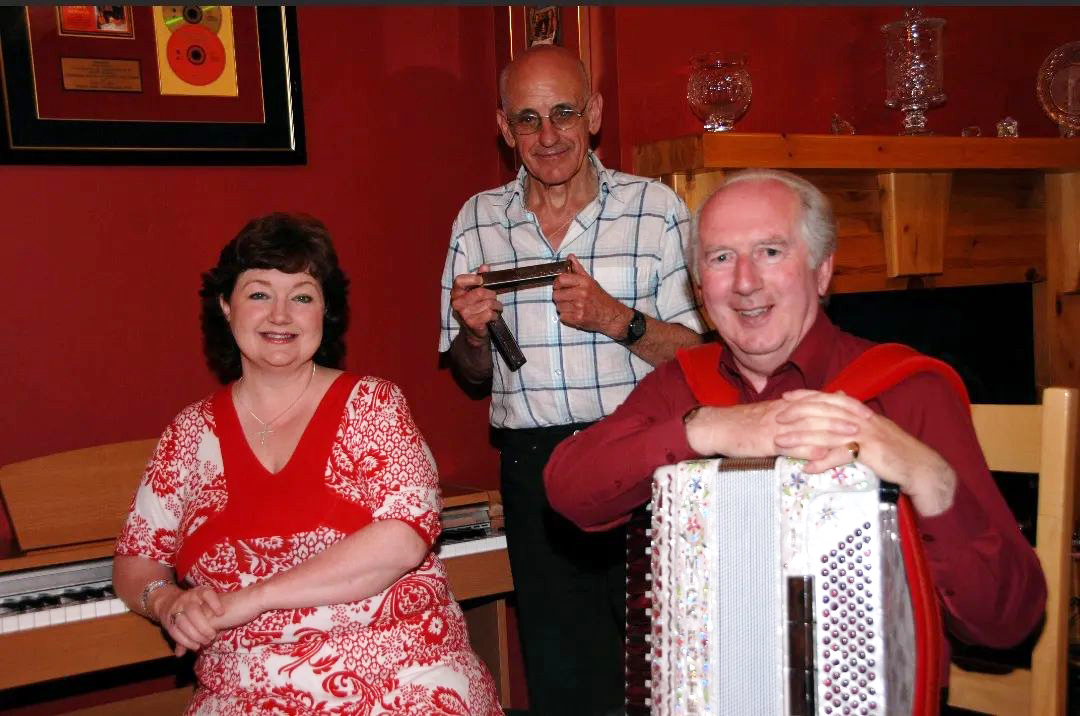 Date :
19, July 2023
Price :
€20
Date: Wednesday, 19th July 2023
Time: 8.00pm
Admission: €20
MICK FOSTER
Mick states that from an early age he was influenced in his music by the famous Jimmy Shand and another all-time great accordion player Will Starr. Mick was taught to play the accordion by a Westmeath nun and a local hero Frankie Gavigan.
Mick has a unique style of playing his accordion and a singing voice which suits the type of songs he picks. With his Foster Special accordion he will have you all tapping your feet and clapping along once more.
MOYRA FRASER
Moyra Fraser -Foster Moyra wife of Mick Foster is originally from Aberdeen, Scotland and started playing music at the age of 8. Moyra is a multi-instrumentalist playing the piano accordion, piano, ,flute, clarinet and saxophone but her first love is Irish and Scottish Traditional Music. Moyra is the keyboard player and Musical Director of the international duo, Foster and Allen.
NOEL BATTLE
12-time All-Ireland mouth organ champion, Noel Battle is a musical genius, Noel has enormous talent on the mount organ.