Matt Molloy & John Carty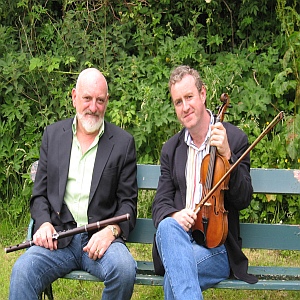 Date :
15, April 2020
Price :
€20 8.30 pm
The Coleman Music Centre look forward to welcoming Matt Molloy and John Carty to our venue on Wednesday, 15th April 2020 @ 8.30p.m.
Together they will explore the rich and varied tapestry of the fiddle and flute tradition of North Connaught.  
Considered by many as the greatest flute player of our time, Matt over the years has been a member of the Bothy Band, Planxty and the Chieftains. His three solo albums, as well as his trio recording with Tommy Peoples and Paul Brady in the late 70's brought flute playing to a new level.
Born in London but living in Boyle for over 25 years, John Carty has established himself among the elite of Irish traditional musicians. With three solo fiddle albums, two banjo albums, two group albums and a number of highly considered and sought out duet albums, John Carty's musical prowess has grown to great heights. Both Matt and John are recipients of the prestigious TG4 Musician of the year Award.