Garadice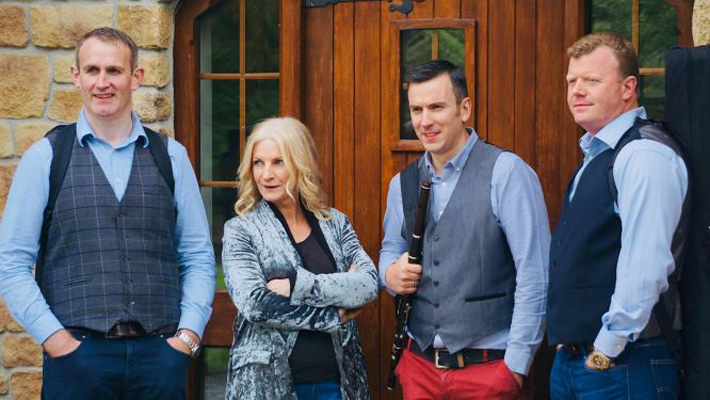 Date :
21, September 2019
Price :
€18
Four of Irelands finest musicians have come together to form a band and the music they produce is something to behold.
Eleanor Shanley is one of Ireland's foremost singers since her first appearance as the singer with traditional group De Danann.
Padraig McGovern was taught uilleann pipes by master piper P.J. Flood and developed his music as a member of the Ceolas Céili Band. A highly regarded tutor of the Uilleann Pipes, Padraig has toured extensively.
Dave Sheridan's playing style has been described as "free flowing and fluid, with sound technique and solid driving rhythm". He has recorded two highly acclaimed solo albums and has recorded De Danann and Téada.
John McCartin is both a guitar and fiddle player and has played with many noted bands including Lúnasa and Dervish.