Fundraising Concert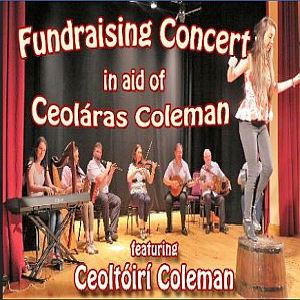 Date :
11, January 2020
Price :
€12 8.30 pm
Fundraising Concert in aid of Ceoláras Coleman
The Coleman Music Centre, Gurteen, Co Sligo will host its
annual fundraising concert on
Saturday 11th January at 8.30pm and what a line-up of acts there are instore this year featuring Ceoltoiri  Coleman and special guests Fr.James McDonagh, McGrath family, Horan family, Megan Walsh and Junior Davey.
Last year was a complete sell out and there is no doubt that this year will be the same.
There will be a variety of renowned musicians. This show will sell out quickly so book your
tickets now on 0719182599 or visit www.colemanirishmusic.com.