The Michael Coleman Story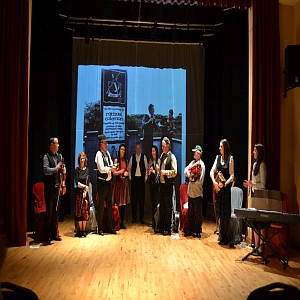 Date :
21, August 2019
Price :
€12
This very special performance tells the story of the world renowned fiddle player, Michael Coleman (1891-1945).
The musical dramatisation brings to life his background and the characters in the local community who inspired and developed his gift for music and follows his journey to the revolutionary recording studios of 1920's and 30's New York.
The Star Studded Cast Include:
Eamon McCoy – Michael Coleman
Junior Davey – Fear an Tí & Bodhran
Fiona Doherty – Fiddle
Michael Hurley – Flute & Bouzouki
Niamh McGloin – Harp & Accordion
Cliodhna Henry – Vocals, Flute & Keyboard
Laura Ganley & Laura Johnson – Sean Nós & Step Dancers
Tickets: €12.00
21 August 2019 @ 8.30p.m.