Summer Seisiún 7th August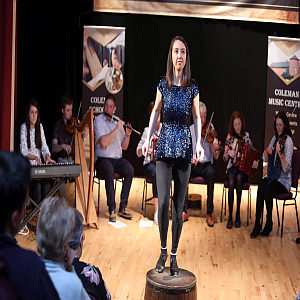 Date :
7, August 2019
Price :
€12
Special Offer Tonight 2 for 1 on all adult tickets, U-18 go free
These stage shows of Irish music, song and dance feature our resident group showcasing traditional music at its best as enjoyed by generations over many years. One of the Longest-running shows of its kind, Seisiún still gets comments from its visitors that 'this is what we came to Ireland to experience'. Their seisiún experience is often the highlight of their holiday.  These shows entertain audiences with a variety of Irish traditional music, song and dance. Visitors are encouraged to participate if they so wish and also to learn a step of a dance such as 'The Stack of Barley' or 'Shoe the Donkey'
Complimentary tea/coffee is served during the interval.
Admission: €12.00
On Wednesday Nights at 8.30p.m. through July and August, except 17th July and 21st August when The Michael Coleman Story is taking place.