Shaskeen Concert 2019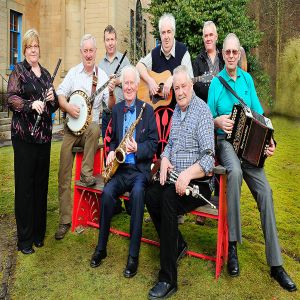 Date :
8, June 2019
Price :
€15
Formed in 1970, original member Tom Cussen is a vital and energetic band leader. Tom has witnessed the evolution of the band over the years, managing the business side and staying alert to trend changes in the music industry. Other original members were Johnny Minogue, Maureen Minogue, Sean McDonagh and Benny O'Connor. They were replaced over the years with stalwart players and singers such as: Eddie Maloney, Paddy McMahon, P.J. Hernon, Connie Murphy, Johnny Walsh, Sean Conway, Mark Gregory, Gary Hastings, Mike Fahy, Charlie Harris, Sean Keane and Kevin Rohan among others.
The current line is Eamonn Cotter, Pat Broderick, Patsy McDonagh, Geraldine Cotter, Tom Cussen, Pat Costello, Johnny Donnellan and Sean Conway.