Pete Higgins Concert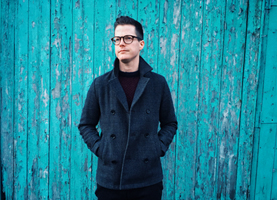 Date :
29, June 2019
Price :
€12.00
Pete Higgins will perform in the Coleman Music Centre, Gurteen on Saturday 29th June at 8.30pm.
Pete Higgins writes music because he has to. Once a melody materialises in his head, he has to capture it and mould it or it will consume his thoughts for the entire day. The results of this constant melodic moulding can be heard in his debut single 'Circadian Rhythm & Blues' – the title track from his debut album  which was released on March 23rd last year.  Pete is a native of Boyle, Co. Roscommon and now based in Galway city.   This concert promises to be a great night of fun and entertainment.