Comhaltas Tour of Ireland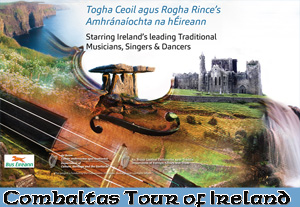 Date :
8, October 2019
Price :
€12.00
The annual tour features the best of traditional talent drawn from all four Provinces of Ireland.
Each year the tour assembles a fine mix of established artistes together with up-and-coming young stars. These are blended together into a fast-moving and colourful show which appeals to both the connoisseurs and peripheral fans of Irish traditional entertainment.